Tracks are embedded in concrete walkway; flip-down door keeps dirt, leaves out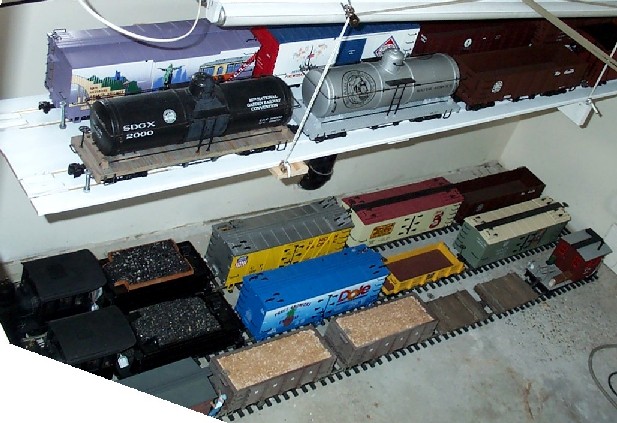 Shelf lowers on pulleys to quickly add 8 cars to trains




Shelf comes off wall and drops onto track for quick train loading/unloading


Flangeways are made by tieing balsa strips to the rails with dental floss

Wood form fits over tracks; concrete will be poured over tracks to make walkway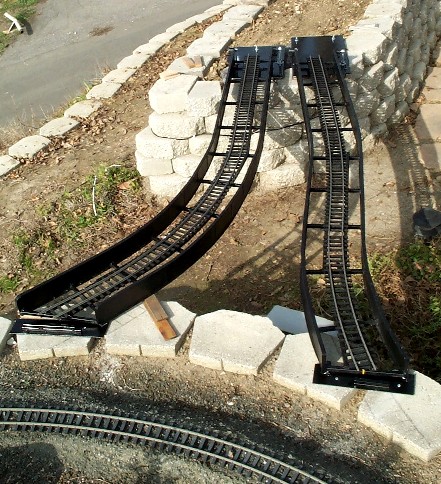 Custom welded steel lift bridges provide connection to Mountain Division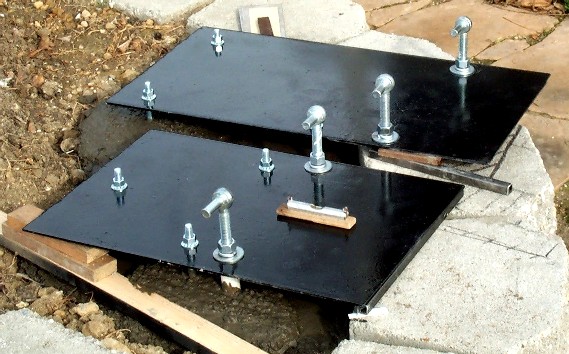 Hinge plates are anchored to 300 lb. concrete block with 3 smaller bolts. Plates are shimmed level while concrete sets.
Hinge pins are adjustable vertically via nuts top and bottom. Note PVC pipes keep hinge pins out of the concrete.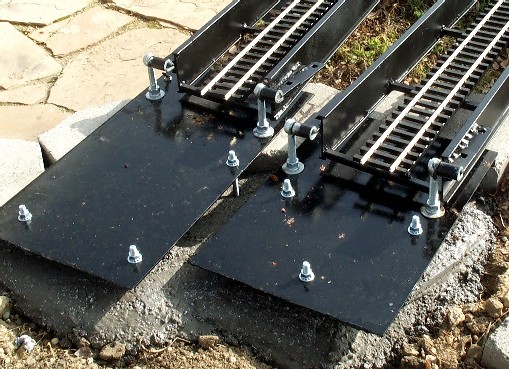 Hinge pins are adjusted vertically and rotationally so that they line up with each other.
Hinge sockets are welded securely to bridge sides with extra bracing underneath.
Hinge axis of the two bridges are slightly skewed so that the bridges open away from each other.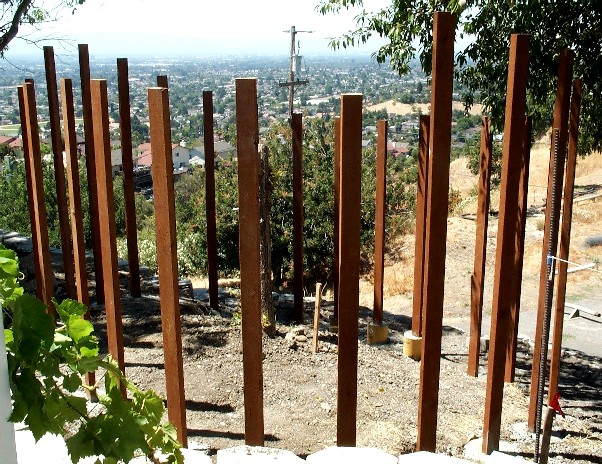 The helix started as 26 pressure treated posts making an 11 x 13.5' oval. A jig was used to space them 15 degress apart.
There is a 3' difference in ground elevation from left to right.

Next shelf brackets are mounted. Starting at the bottom entrance, a grade-level was used to place the bottom row inside and outside.
Then a jig was used to place the others above the lowest row.
Note left-center post is "spliced". Three posts warped excessively after they were set and had to be "adjusted" or replaced.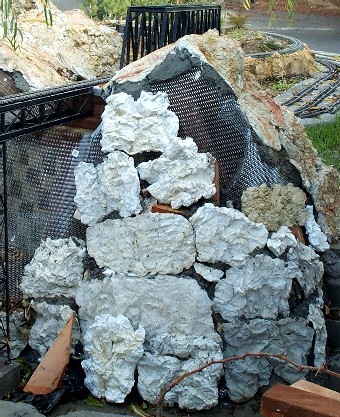 Rock castings are applied to lath mesh over 2x4 frame. More concrete will fill in the gaps.
Many washes with artist acrylic paints are then used, along with india ink in alcohol and water.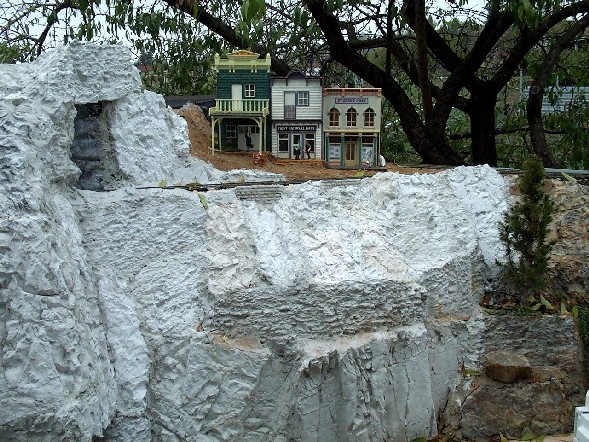 Rock castings are nearly complete except for painting.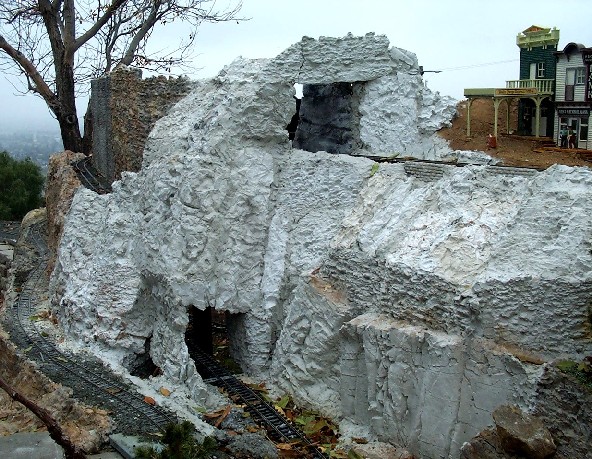 Three of the six track entrances to the helix - East end.
The top track and the rightmost lower track will drop down and return to the main railroad.
The lower left track climbs the helix and provides a loop back for continuous running on the Mountain Division.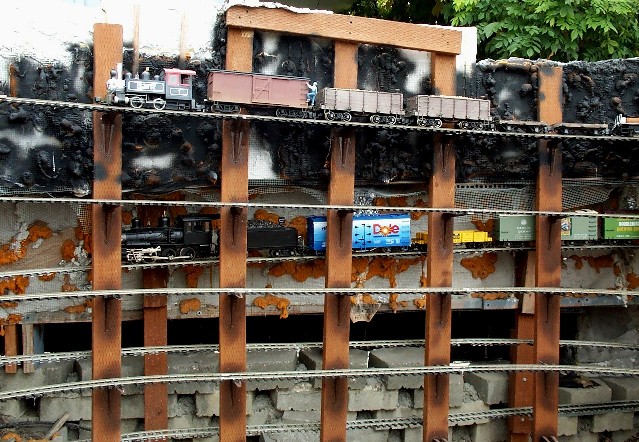 Inside of original compound double helix