*** All batteries in the photos have now been replaced with Lithium Ion

Bachmann 4-6-0 tender with Aristo on-board TE installed.
Aristo TE with sound interface and SoundTraxx unit are mounted on floor of tender.
Top of tender has battery charging connectors in water hatch (left side).
This is a good time to upgrade the speaker for better sound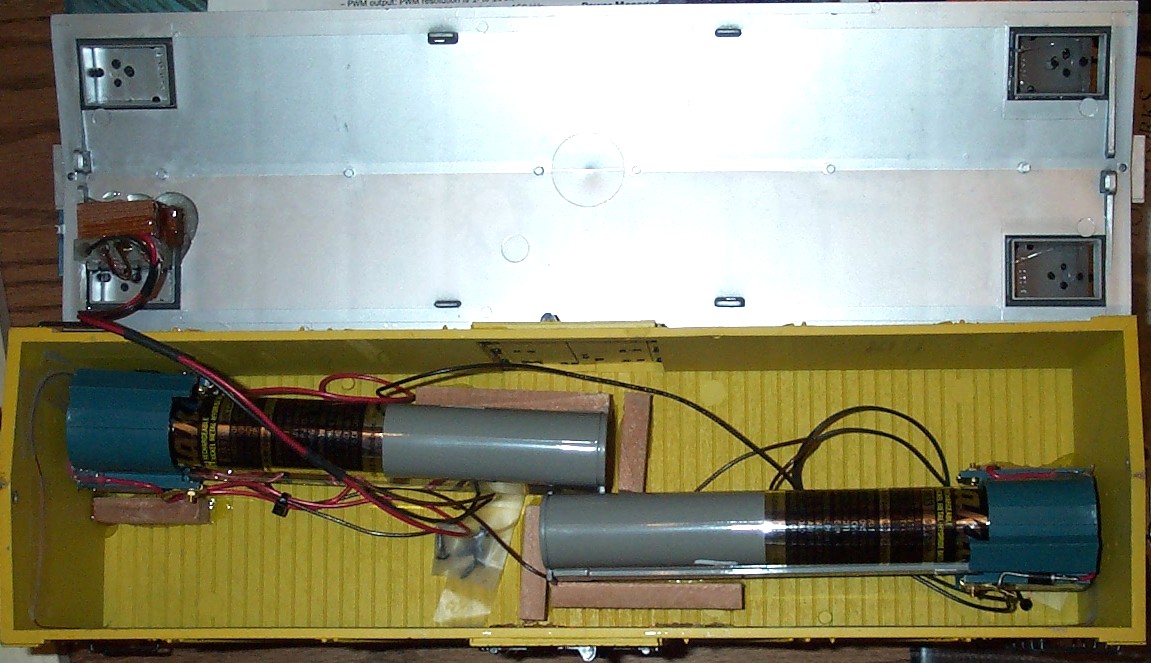 Battery car uses a pair of 9.6V Makita NiMH tool batteries.
Roof charging jacks allow 1-2 hour charge or overnight ripple charging.
Batteries can be swapped in a minute when in a hurry.
With both the tender and battery car fully charged, about 3-4 hours of operation are possible.






Locolinc/SoundTraxx installation for Bachmann 0-4-0 in trailing box car (Hartford). Locolinc has since been replaced by Revolution.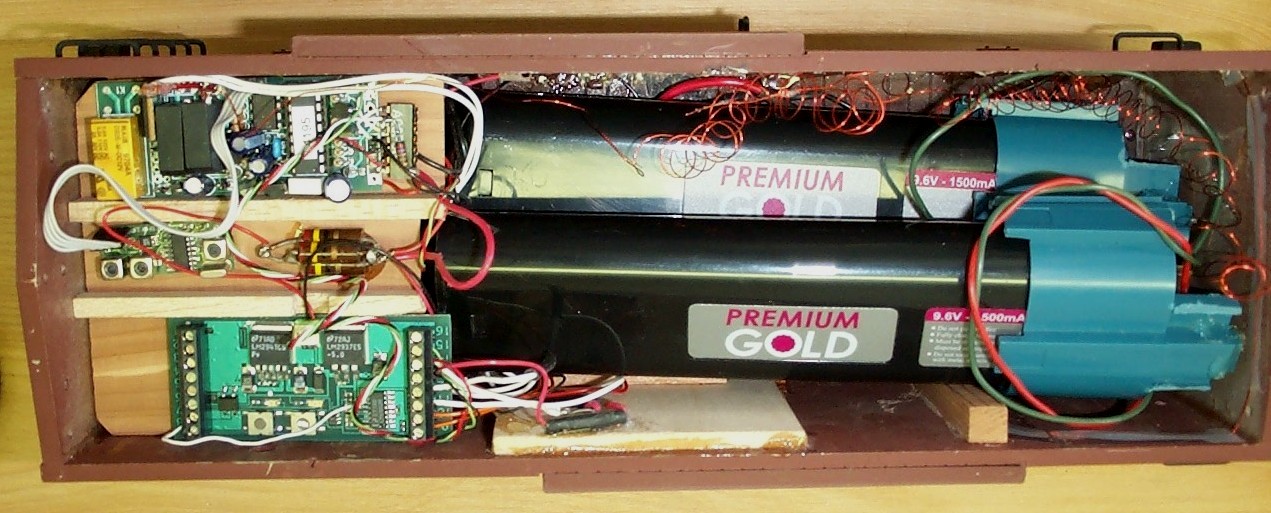 Locolinc is in upper left with receiver below it; SoundTraxx is in lower left., mounted on a shelf with speaker mounted to floor underneath.
Battery charging jacks are accessible behind door(under lower battery shown here).
Everything is a tight fit in this 1:24 box car, but this dimnutive car looks just right with the engine and the rest of the train.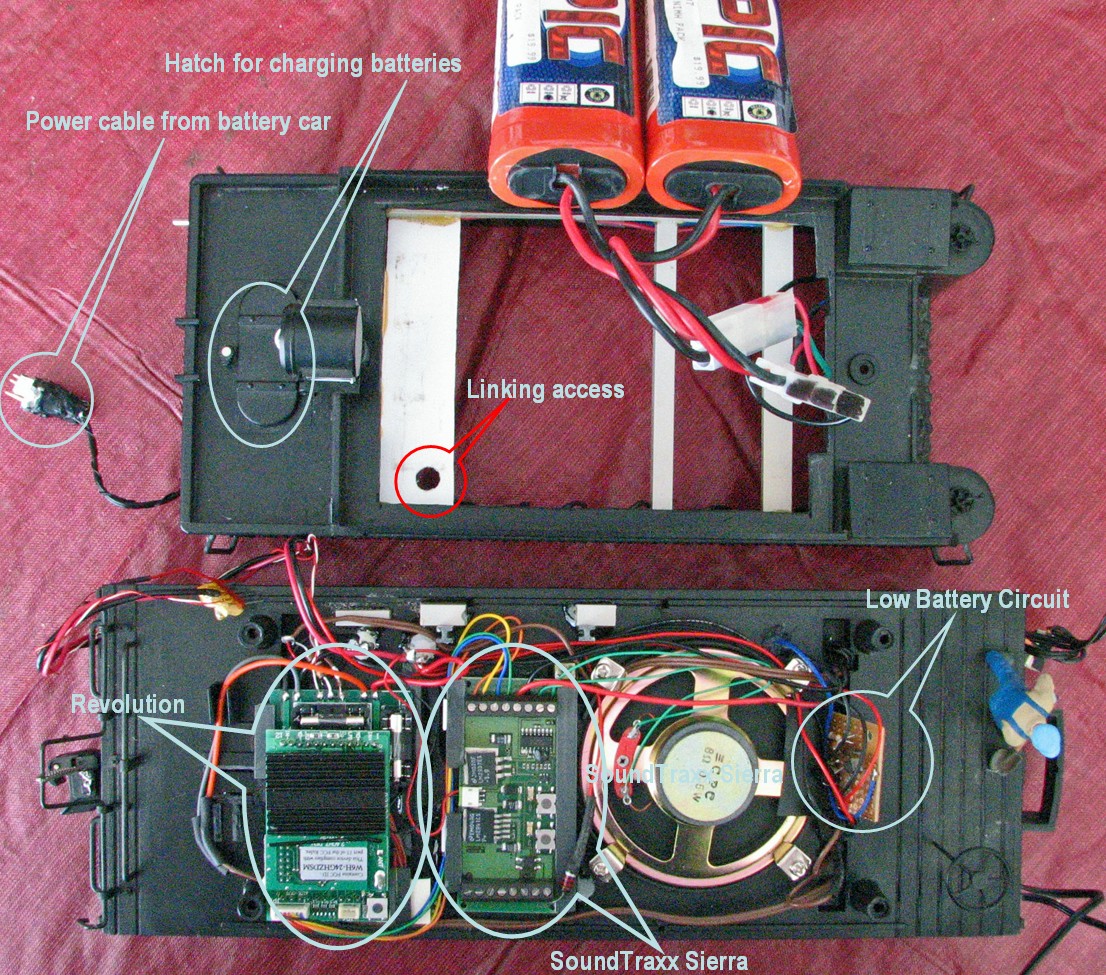 Aristo Revolution installed in Bachmann 10-Wheeler